Congratulations to the Mother of the Decade!
By Christine Cupaiuolo — May 9, 2010
Happy Mother's Day!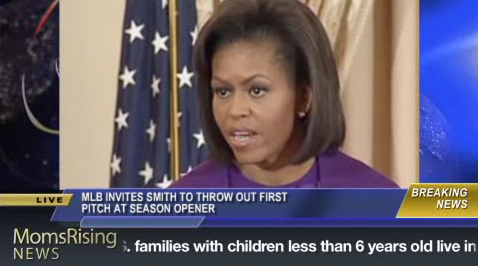 Who does Michelle Obama think should be "Mother of the Decade"? That's up to you!
Click here to enter the name of a favorite family member or friend, and it will appear in a customizable video. Your mom will make headlines in a faux news story and be featured on a movie marquee. America Ferrara and Hillary Clinton are among the celebrities waiting to offer their congratulations.
*Brought to you by MomsRising, which has been working since 2006 to build a more family friendly America by focusing on issues such as healthcare, paid family leave and fair pay.